Dr. Roger Martinez-Davila is the project co-director who will manage the day-to-day tasks of the Institute and deliver virtual workshop technical instruction and mentoring of participants. He will coordinate and deliver a 4-day in-person workshop at UCCS during July 2022. As co-director, Dr. Lynn Ramey will deliver virtual workshop instruction, feedback, and mentoring to participants, coordinate the invited lecturers for the monthly virtual workshops, and coordinate a 4-day in-person workshop at Vanderbilt University during July 2023.
Institute Directors
Roger Martinez-Davila is an associate professor of History, with an emphasis on the Spanish Middle Ages and digital humanities, at the University of Colorado. He is the author of Creating Conversos: The Carvajal-Santa María Family in Early Modern Spain (2018) and "Telling Stories: Historical Narratives in Virtual Reality" (2017).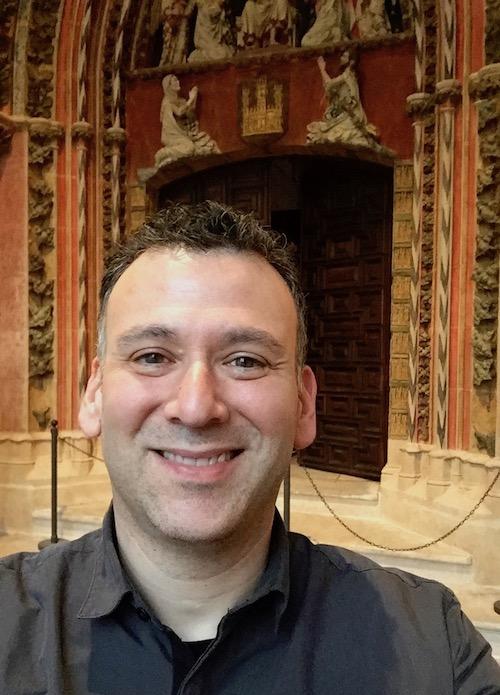 Lynn Ramey is a professor of French and faculty director of the Center for Digital Humanities at Vanderbilt University. Ramey is the author of Black Legacies: Race and the European Middle Ages (2014) and Christian, Saracen and Genre in Medieval French Literature (2001). Co-director of the Global Middle Ages Project, she is in charge of the digital portal.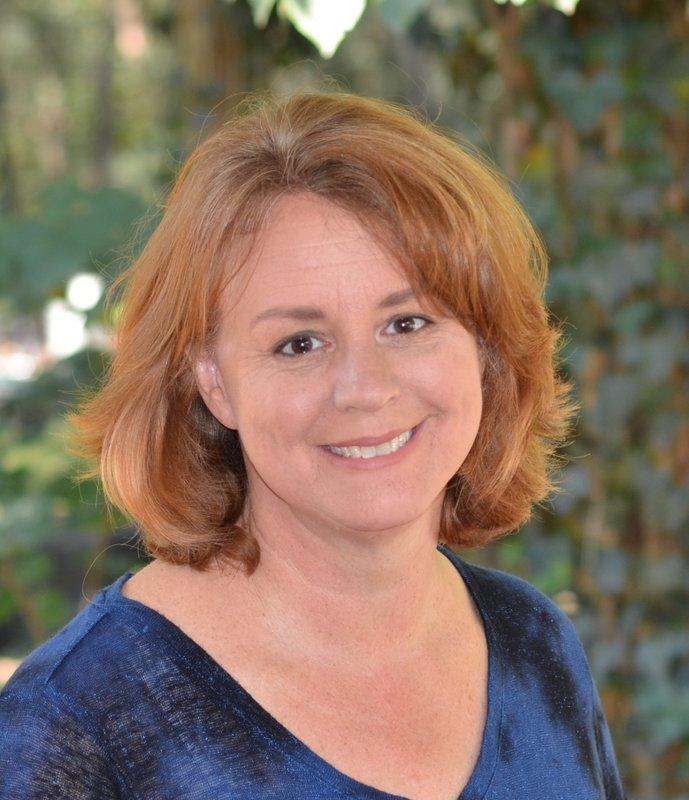 Invited Speakers
To provide participants with the opportunity to garner the expertise and constructive feedback of international scholarly thought leaders, we are inviting fourteen speakers to participate in our series of virtual workshops (one speaker for each workshop). We have confirmed the participation of all speakers. These experts represent key individuals who research and teach the Global Middle Ages, emerging trends in medieval studies, digital storytelling, immersive world-building, digital archeology and patrimony, "serious" game design, gender and race dynamics as they relate to immersive technologies, spatial issues in immersive worlds, and digital project management. Our confirmed virtual workshop (VW) speakers include:
Geraldine Heng (University of Texas at Austin) – Heng is the founder and director of the Global Middle Ages Project and Professor of English. Her work envisioning the Middle Ages as a global field of study is recognized by the Medieval Academy of America and international institutions. She will orient participants early in the Institute.
Lisa Fagin Davis (Medieval Academy of America) – Davis is a visionary who calls for greater diversity and champions digital projects. Fagin will discuss medieval studies at the intersection of diversity and technology.
David Charles Fredrick (University of Arkansas) – Fredrick is an Associate Professor in Classical Studies at the University of Arkansas, where he also directs the Tesseract Center for Game Design. His research interests include space and artwork in Pompeii, intersectionality in video games, and video games as platforms for teaching culture and language. Tesseract's serious games using WebGL and VR include a 14th-century Native (Caddo) World Renewal ceremony. Fredrick will lead a session on working with students and best practices for humanities laboratories.
Jaime Molina Vidal (Universidad de Alicante, Spain) – Molina Vidal is a Professor of Ancient History and director of the digital patrimony and archeology program at the university. He will prompt participants to contemplate how historical memory (and the biases embedded within it) frame what we create in immersive worlds.
Sean Perrone (St. Anselm College, New Hampshire) – Perrone is a Professor of History and Government who collaborates with Martinez-Davila on storytelling in virtual environments. He will guide participants in a discussion of how to implement a digital story using a historical setting, objects, and avatars.
Victor R. Schinazi (Bond University, Australia) – Schinazi is an Assistant Professor of Psychology. His research combines real-world and laboratory experiments to investigate various topics in spatial cognition, environmental health, and the development of immersive virtual environments that can mimic real-world situations. He will explore with participants how real-world experiences can be mimicked in immersive environments.
Amy N. Fredeen (Cook Inlet Tribal Council, WA) – Fredeen serves as the Executive Vice President of Cook Inlet Tribal Council. Fredeen helped form a partnership with E-line Media, an industry leader for impact games, that created the first video game made with an entire indigenous community called Never Alone. She will work with participants on best practices for collaborating on cultural heritage and immersive environments.
Dorothy Kim (Brandeis University) – Kim is Assistant Professor of English who instructs students on text-based digital humanities projects. Much of her work has been at the intersection of identity, particularly racial and gender, and she will lead the group in an exploration of issues of access and diversity that emerge when working with digital and immersive projects.
Ángel D. Nieves (Northeastern University) – Nieves is Professor of Africana Studies, History, and Digital Humanities. Nieves's digital book project, Apartheid Heritages: A Spatial History of South Africa's Townships brings together 3D modeling, immersive technologies, and digital ethnography. Nieves has expertise in the theory and practice of creating avatars of diverse populations and will speak about best practices for human representation.
Tracy Fullerton (University of Southern California) – Fullerton is a Professor of Interactive Media and Games and the principal architect of the award-winning NEH-funded immersive experience, Walden, A Game. She will counsel participants in the choreography of users' exploration of immersive environments.
Madeleine Casad (Vanderbilt University) – Casad was instrumental in developing Vanderbilt University's Center for Digital Humanities, where she serves as Executive Director. A former digital humanities librarian and Ph.D. in Comparative Literature, Casad has expertise in all aspects of digital humanities projects, from conception to grantmaking to data management. She will conduct a session on project management.
David Neville (Grinnell College) – Neville is a medievalist and Director of Grinnell's Immersive Technologies Laboratory. He has extensive experience and publications related to creating student learning experiences in XR and game-based learning.
Lisa Snyder (University of California at Los Angeles) – Snyder is the Director of the Research Technology Group at the Institute for Digital Research and Education. She developed a reconstruction model of the medieval Temple Mount in Jerusalem that illustrates the structures on site and that was installed in 2001 in the Davidson Center in the Jerusalem Archaeological Park. She will advise participants on the best practices for digital documentation of historical urban environments.
Catherine Holmes (Oxford University, UK) – Holmes is a Professor of Medieval History and one of the pioneers of the scholarship of the Global Middle Ages in the international arena. She will guide participants in a discussion of the developments in the field, as well as prompt participants about their roles in shaping its future.
Institutional Profile
The University of Colorado – Colorado Springs (UCCS) plays a catalytic role in the Pikes Peak community and throughout southern Colorado. Designated as the growth campus of the University of Colorado System, the Fall 2020 enrollment is 10,706 undergraduate students and 2,101 graduate students. The university's student population is both ethnically and economically diverse, with students of color comprising over 30% of the population and Pell grant recipients comprising 32% of the university's undergraduate population. Almost 30% of UCCS undergraduates are the first in their family to seek a four-year degree. In 2019, the university was designated an R2 high research activity institution under the Carnegie Classification. The Department of History offers several digital humanities courses, directs two digital humanities projects (Augmented Reflections, Deciphering Secrets), and collaborates with the UCCS Archive to host a digital collection of medieval manuscripts. Our Institute will be supported by UCCS' use and technical support of the Canvas learning management system and Zoom video conferencing.
Vanderbilt University (VU) is a private research university located in Nashville, Tennessee, with approximately 7,000 undergraduate and 6,500 graduate students. The Center for Digital Humanities, where Ramey serves as Faculty Director, will serve as host for the 2023 in-person meeting. The Center, founded in 2016 with a generous grant from the Andrew W. Mellon Foundation, includes in its mission partnerships with several HBCUs and Berea College. These partnerships will be helpful in recruiting participants and speak to the Center's commitment to sharing resources and promoting digital equity. Both institutions routinely host conferences and workshops, and our respective administrative staffs (UCCS Event Services, VU Conference Events and Services) will be involved with securing housing and meeting spaces for our in-person summer workshops.