Summary
Roger Mártinez-Dávila, University of Colorado – Colorado Springs
The Immersive Global Middle Ages Institute has brought together a diverse group of scholars who are working on various projects that leverage digital humanities and immersive technologies. These projects span a wide range of topics, from medieval architecture and objects to the impact of medieval history on modern colonial projects. Virtual reality and other digital tools are commonly used to recreate historical environments, explore cultural interactions, and even reimagine lost structures.
Participants and Projects:
Blair Apgar, Elon University
Project: Focuses on the 13th-century complex of Santo Stefano in Bologna, Italy. Utilizes virtual reality to explore how pilgrims could transform the architecture in Bologna to its spiritual counterparts in Jerusalem.
Summary: The project investigates the role of sensory-guided imagination in transforming physical spaces into metaphysical realms. It aims to advance the field of immersive technologies by using virtual reality to recreate historical environments.
Trimble SketchUp (Get SketchUp) Project Files: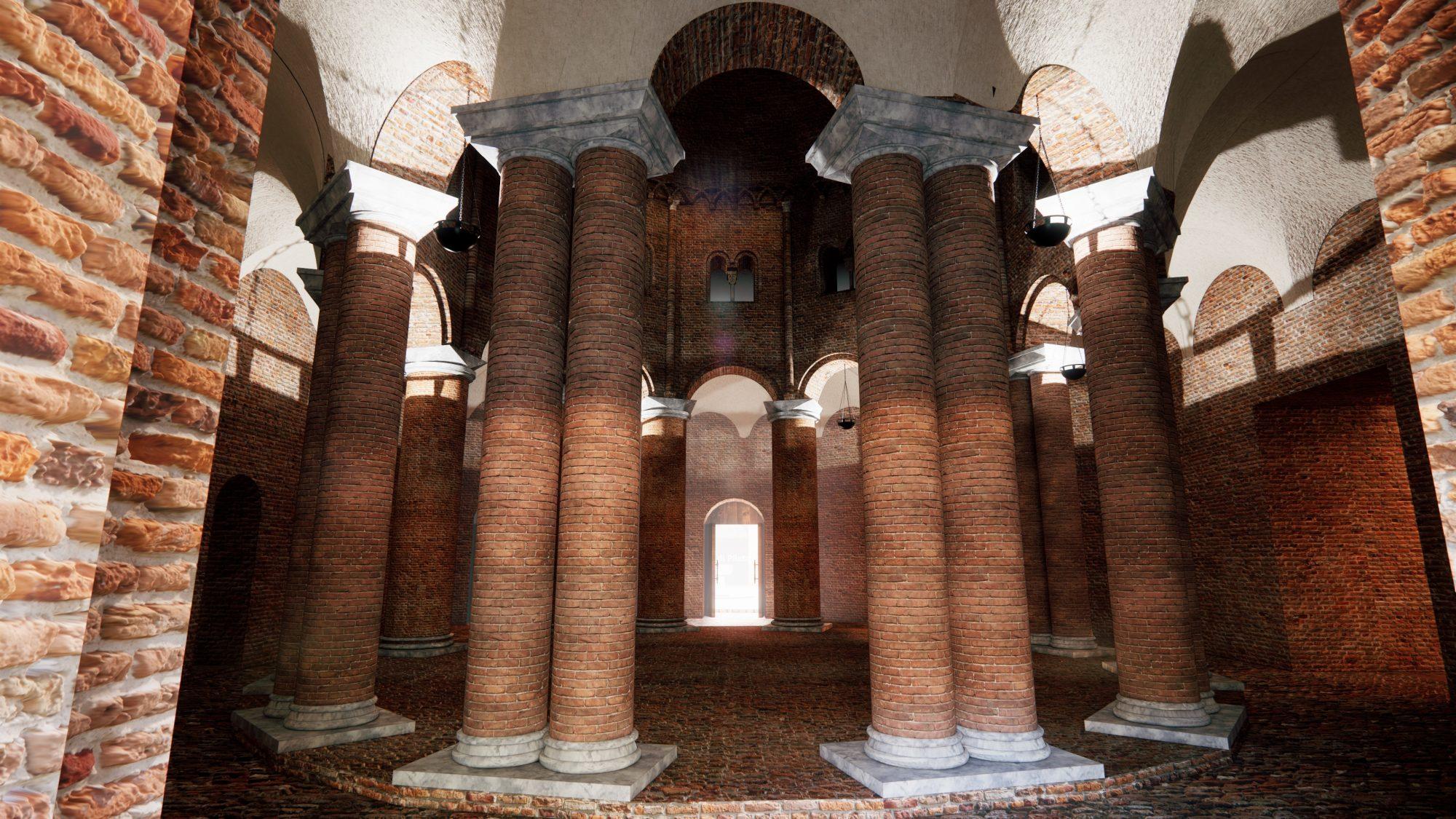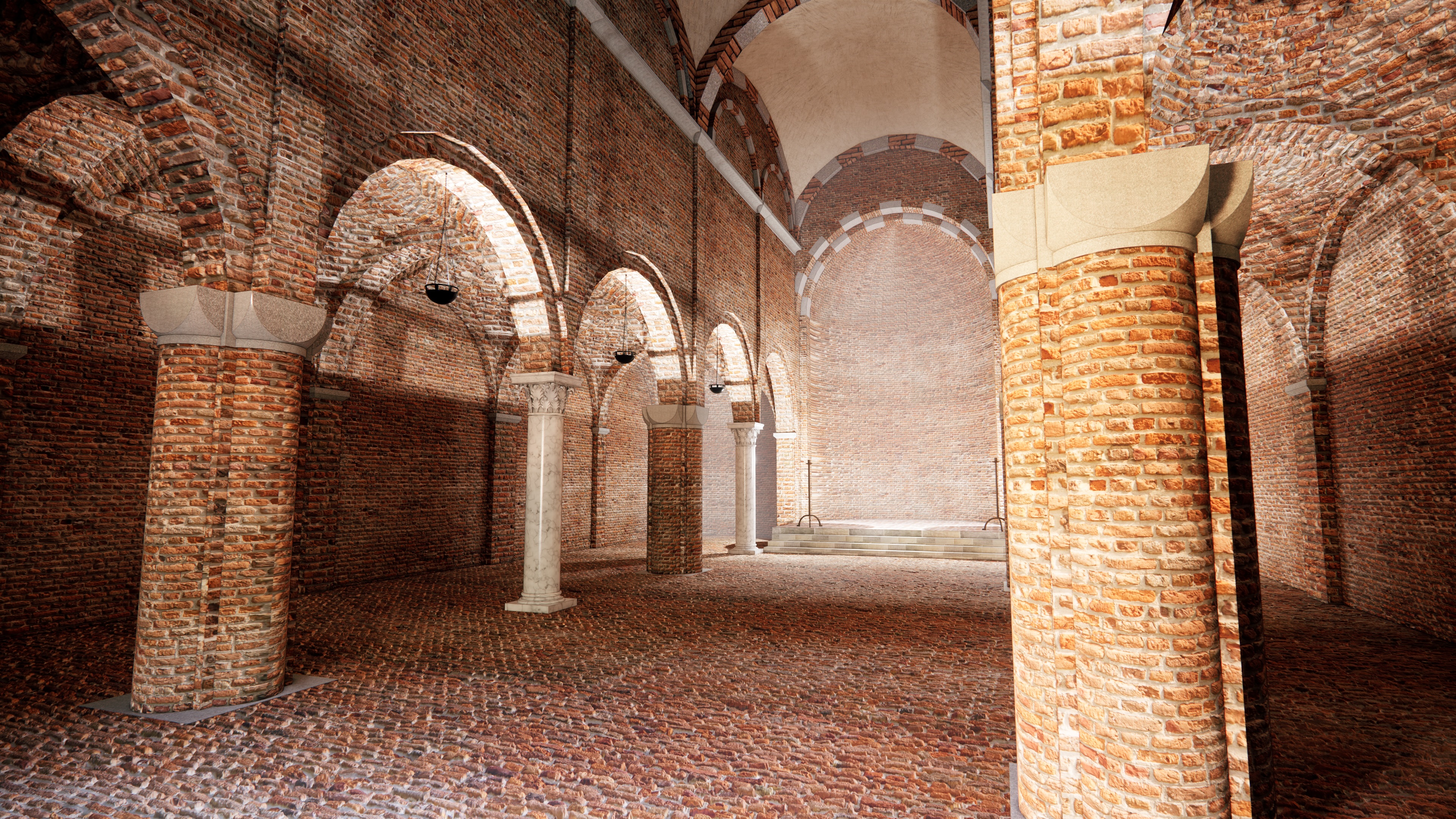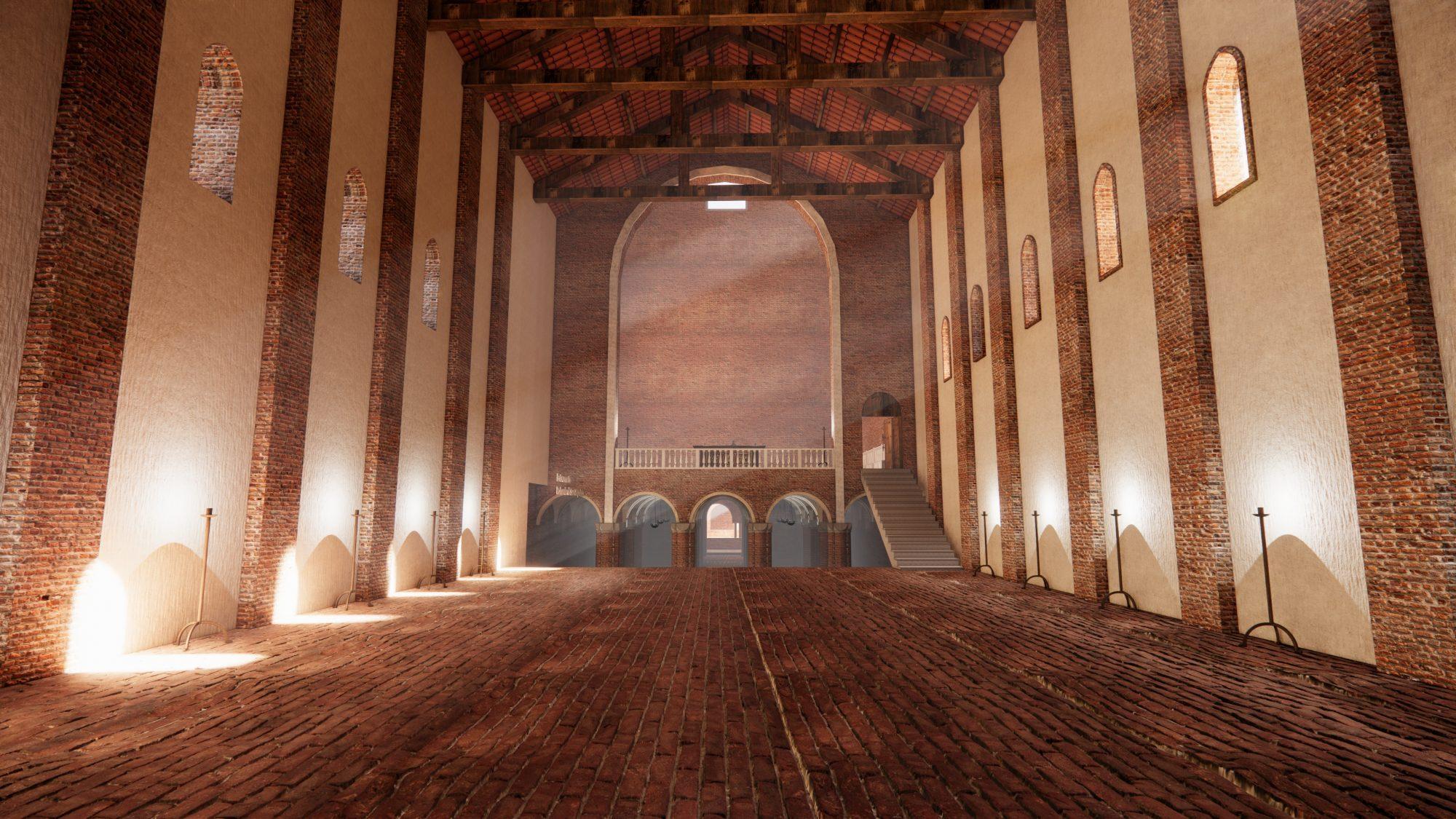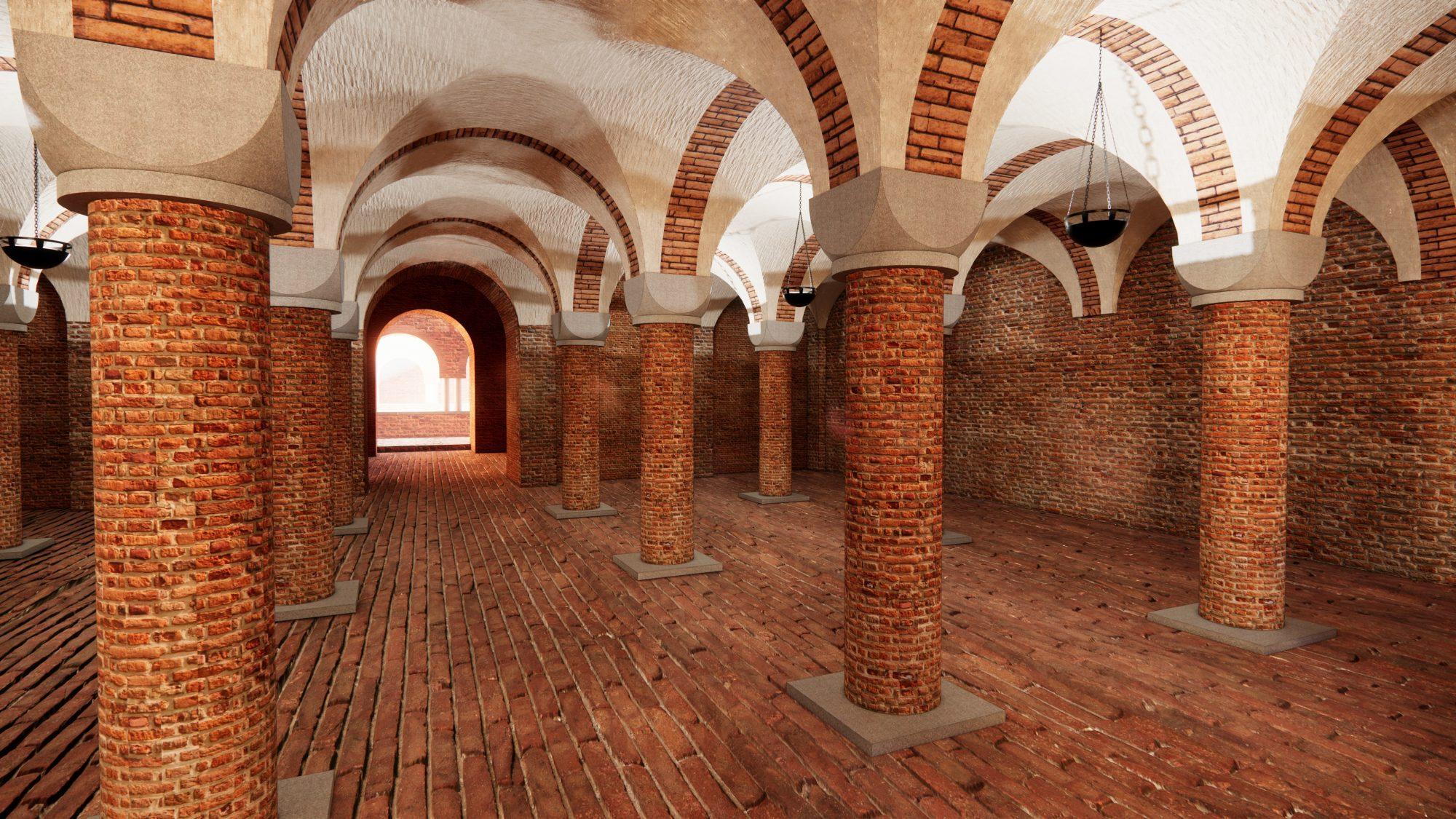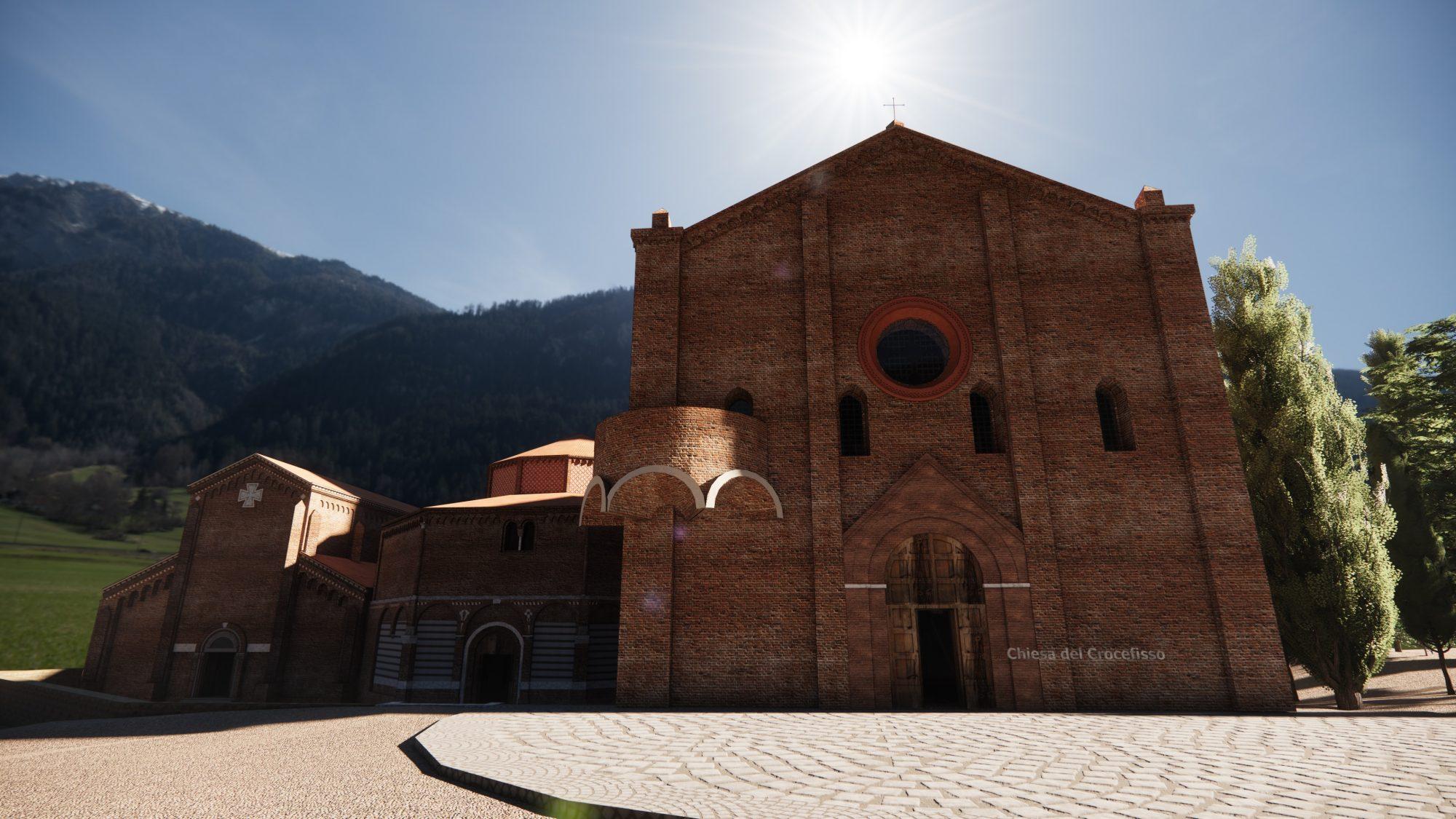 ---
Claire Dillon, Columbia University
Project: Reconstructs neo-medieval colonial projects built by Italian institutions in north and east Africa.
Summary: The project reveals how the field of medieval studies was appropriated for colonial projects in Africa. It aims to reconstruct buildings like the Sicilian-inspired cathedral of Mogadishu that have either been destroyed or transformed.
---
Courtney Luckhardt, University of Southern Mississippi
Project: Focuses on early medieval migration and mobility, particularly in the regions of southern France and northern Spain.
Summary: The project uses Digital Humanities tools like GIS mapping and VR to trace central places and people, exploring how virtual worlds and digital storytelling change our perceptions of the distant past.
---
Curtis Dean Smith, California State University, Sacramento
Project: Creating a virtual recreation of the residence of the Chinese poet Tao Yuanming.
Summary: The project aims to provide students with the experience of the immediacy of Tao's poem through an immersive virtual environment.
---
Edward Holt, Grambling State University
Project: Digitizing medieval Cordoba, Spain, focusing on the Fernandine Churches.
Summary: The project aims to discuss royal power and local realities of leadership through a virtual examination of the Fernandine Churches of Cordoba.
---
Elizabeth West, Georgia State University
Project: Developing a virtual geo-historiographic simulation of a 15th Century Temne community.
Summary: The project aims to explore histories of West African populations captured in the 17th and 18th centuries as part of Africana population migrations.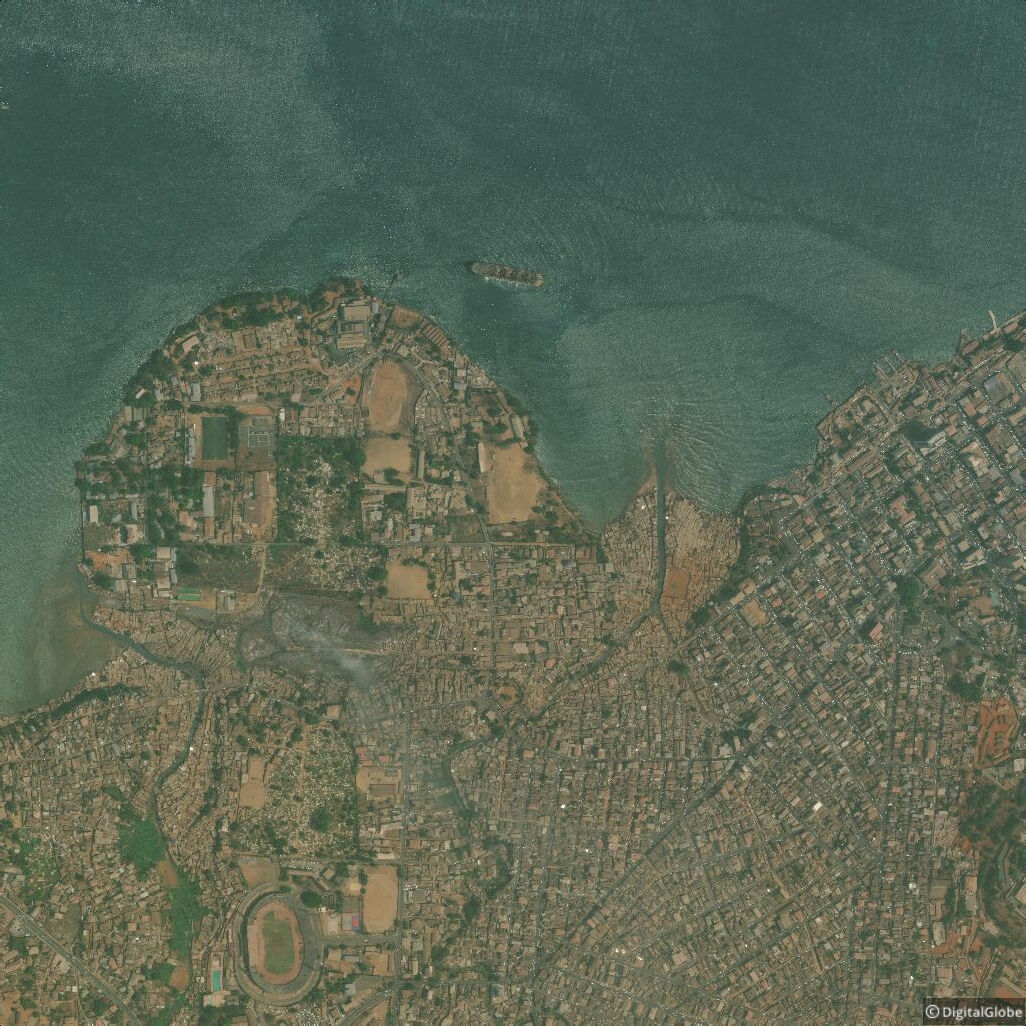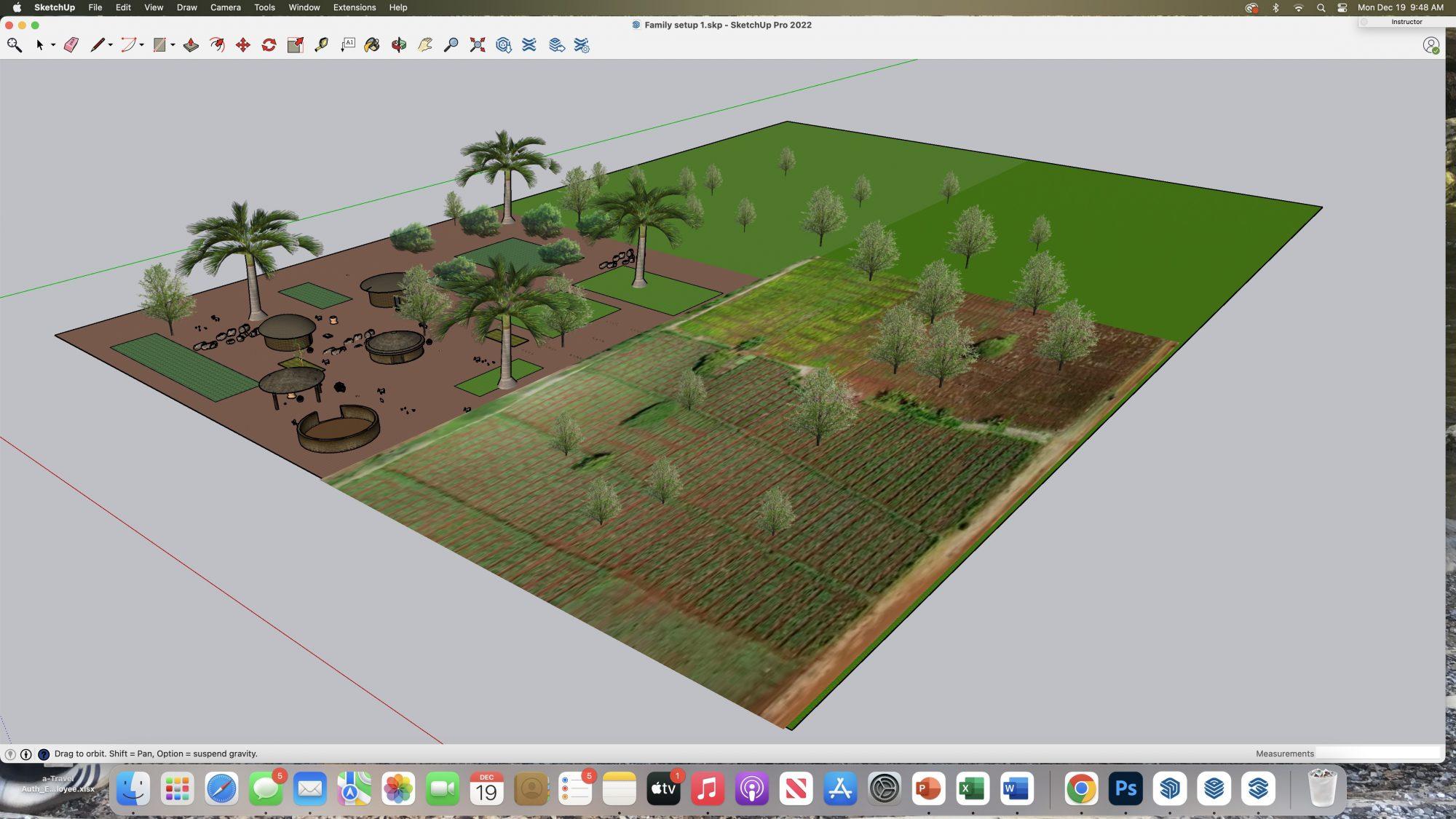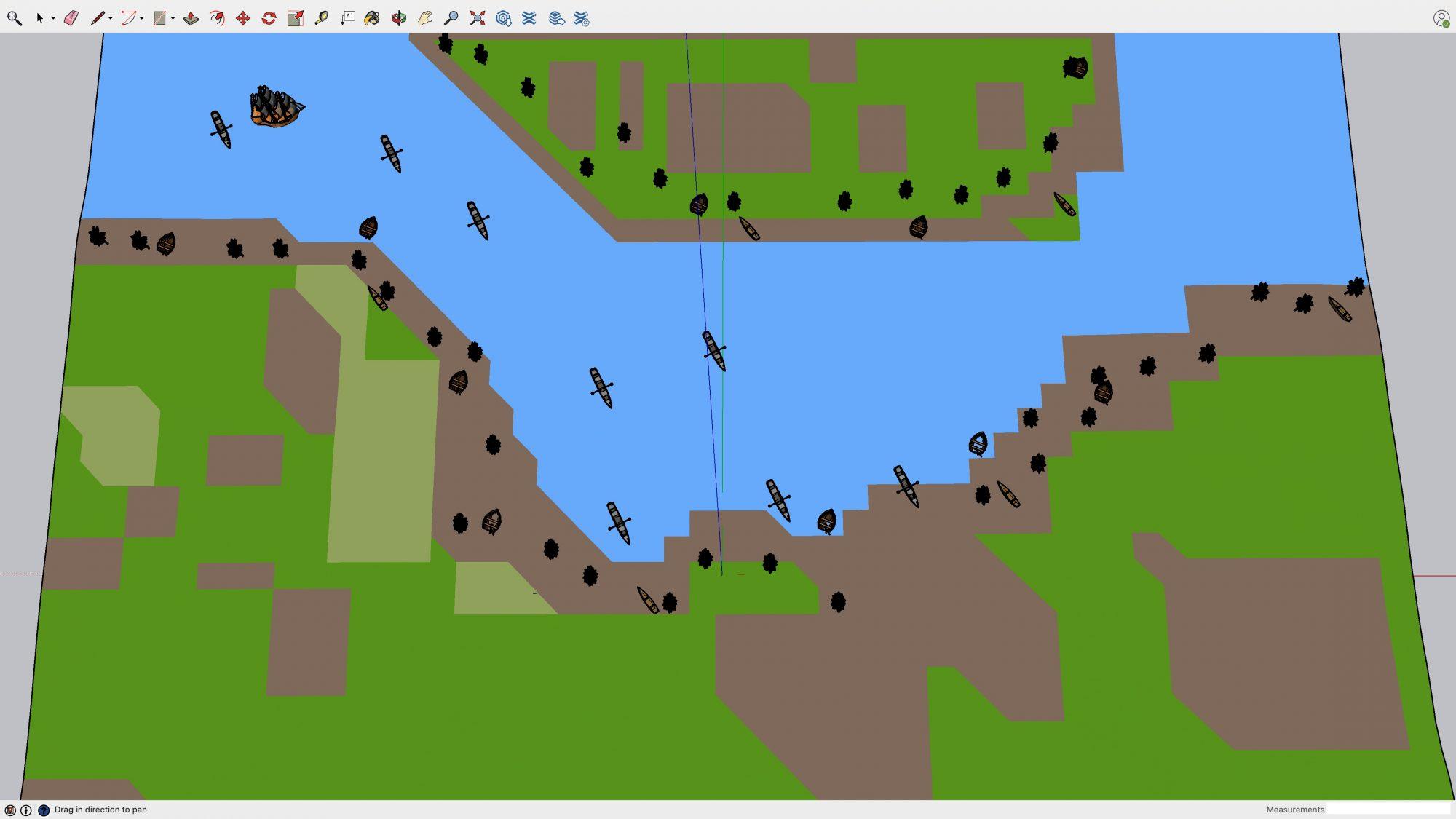 ---
Hadeer Aboelnagah, Prince Sultan University
Project: Digital creation of the House of Wisdom.
Summary: The project aims to present a virtual reality image of the House of Wisdom, emphasizing its role in intercultural communication and human civilization.
---
Jonathan Correa Reyes, Clemson University
Project: Revitalizing the study of Geoffrey Chaucer's poem, The House of Fame, through virtual reality.
Summary: The project aims to provide an immersive experience of the poem's architectural spaces, bridging the gap between the centuries.
---
Katherina Fostano and Christina Bruno, Fordham University
Project: "Medieval New York," an immersive mobile application.
Summary: The project aims to reshape public understanding of the Middle Ages and its global influence, particularly its connection to New York.
---
Nahir Otaño Gracia, University of New Mexico
Project: Her research focuses on the dissemination, translations, and literary innovations of medieval Arthurian texts written in Old Norse-Icelandic, Latin, Middle Welsh, Castilian, Catalan, and Old French.
Summary: Nahir Otaño Gracia aims to create visual models to explain her research on medieval Arthurian texts. She is interested in how these texts have been translated and disseminated across different languages and cultures, and she uses digital humanities tools to visualize these complex relationships.
---
Sierra Lomuto, Rowan University
Project: Sukhothai to San Francisco: An Immersive Journey of Medieval and Modern Interaction.
Summary: Her project uses VR technology to offer an interactive experience with the medieval fantasy of Prester John. It aims to deepen understanding about the political and cultural implications of decapitated Buddha heads in western museums and interior design.
---
Maureen McGuire, University of California, Santa Cruz
Project: Focuses on the cultural matronage of an early-6th century noble woman in Constantinople called Anikia Juliana.
Summary: The project aims to create a digital simulation of a luxurious church dedicated to a soldier-saint called St. Polyeuktos, which is now in ruins.
---
Lynn Ramey, Vanderbilt University (Institute Co-Director)
Project: Brendan's Voyage: An Immersive Environment for Medieval Language and Culture.
Summary: The project aims to cultivate a virtual learning environment that integrates cultural contexts with spoken and oral elements of Medieval French.