Application and Selection Process for Participants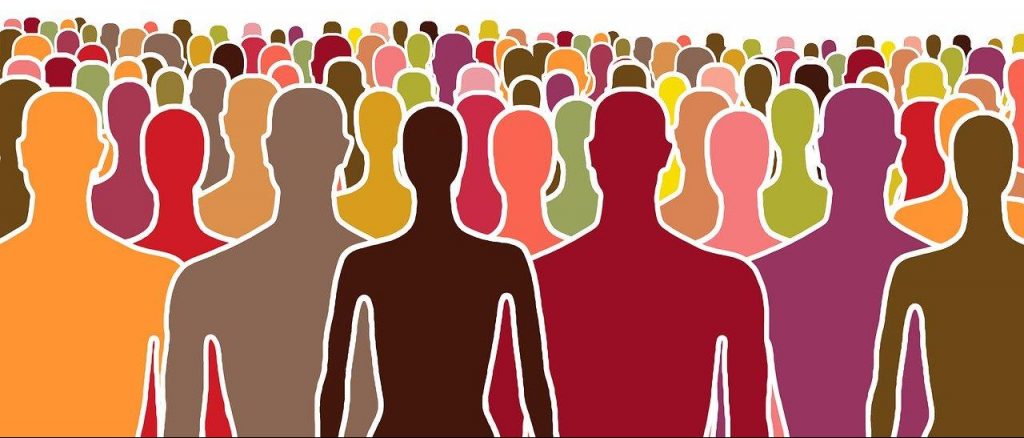 Overview
Our Institute prioritizes the professional development of diverse participants who work in a variety of institutions. The Institute will solicit fourteen (14) participants from ethnically, racially, gender-diverse, and disability backgrounds who are presently academics and researchers in the humanities. We also welcome applicants working in cultural institutions, associations, societies, museums, libraries, archives, and other humanities-related organizations. We seek individuals who are launching new and emergent projects related to the Global Middle Ages (any region of the world during the period 500-1500). We are employing this approach for selecting participants because we aim to address the diversity inequities in academia.
As the Institute is a United States of America tax-payer funded initiative, U.S.A. citizens and permanent residents will receive first consideration, followed by non-citizens. Applications from internationally-residing persons are welcome, however, please keep in mind that the virtual workshops will be held during the morning and afternoon hours of U.S. Central and Mountain time zones (CST: UTC−06:00 and MST: UTC−07:00). Attendance of virtual workshops is mandatory.
Selection Criteria
Co-PIs will evaluate and select participants using these six criteria:
Demonstrates a committed interest in immersive/virtual reality via a statement in their application.
Researches a non-European region (Africa, Americas, Asia, Oceania) and falls within the time period.
Studies a European region that is not a traditional focus of medieval studies (not the United Kingdom, France, Germany, Italy) and falls within the time period.
Researches underrepresented communities (religious, ethnic, intellectual minorities).
Demonstrates an interest in/commitment to serving underrepresented racial/ethnic/gender/disability community.
Is employed by or volunteers at an organization that serves an underrepresented community.
The selected participants will be further balanced by regional areas of study. The ideal mix of regions will include Africa, the Americas, Asia, Oceania, and Europe.
Apply Now Applications are now closed.
Important Deadlines
Early Applications
Early admission deadline: October 31, 2021
Early admission notification: November 7, 2021
Early admission participant commitment: November 28, 2021
Regular Applications:
Regular admission deadline: November 28, 2021
Regular admission notification: December 7, 2021
Regular participant commitment: December 21, 2021
More Details on Selections and Deadlines
To ensure that we receive an applicant pool that is well-balanced, and to give us sufficient time to course-correct to meet that goal, applicants will be encouraged to apply early. Fifty percent (50%) of participants will selected from those who apply by October 31, 2021 (early admission deadline). Early applicants will be notified by November 7th, with a commitment date no later than November 28th. If our applicant pool is out of balance as October 31st, then we will re-double our marketing efforts to those areas where we might be lacking qualified applicants. The remaining 50% of participants will be selected from those who apply by November 28th (regular deadline). Regular admission applicants will be notified by December 7th, with a commitment date of December 21st. An alternate applicants list will be maintained and used to backfill any openings before the start of the first virtual workshop scheduled for Saturday, January 29, 2022.
Unfortunately, the institute will not consider any appeals for reconsideration from those applicants who are not selected.
We will accommodate individuals with disabilities at each stage of the Institute (marketing, selection, participation) by following the U.S. Equal Employment Opportunity Commission's guidelines.
Demographic Challenges in Academia
According to the National Center for Education Statistics, as of fall 2018, White men constitute 40% of all full-time faculty in postsecondary institutions.[1] Although White women represent 35% of all faculty, they are disadvantaged compared to their male counterparts at the associate and full professor ranks. When we consider ethnic/racial dimensions, the opportunity and achievement disparities are staggering, and in plainly spoken words, an astonishing indictment of the failures of American higher education institutions. Black men, black women, Hispanic men, and Hispanic women, each only constitute 3% of all faculty. Asian men and women fare incrementally better, 7% and 5% respectively. American Indian faculty, including males and females, are less than 1% of all faculty, and all multiracial faculty amount to approximately 1% of faculty. The LGBTQ+ academic community is similarly marginalized in academia, so much so that it is difficult to quantify the size of the community. One academic climate study from 2011-12 from the University of Pennsylvania indicated that when faculty members were queried on their sexual orientation, 3% stated they identified as "lesbian, gay or queer" and another 3 percent said they would prefer not to respond.[2]
Within the academic community of medieval studies, there are similar discrepancies in the participation of racial, ethnic, and gender minorities. Racist perceptions are often prevalent in public discourse and important academic societies and meetings." For example, Mary Dockray-Miller's JSTOR Daily 2017 article, "Old English Has a Serious Image Problem," argues that the study of the Middle Ages is associated with contemporary American society's efforts to promote the superiority of Anglo-Saxon, aka "White" culture.[3]Not only are medieval symbols misappropriated by white nationalists in their public campaigns to reestablish what they believe to be a culturally pure, patriarchal society, similarly medieval scholars have struggled with inclusivity. In 2017, a panel on race at an international medieval conference addressed "otherness" (race and gender) with a panel made up of only white men, and the moderator made an off-color comment about skin color when he introduced one of the speakers. The year before, medieval studies scholars went through a parallel soul-searching moment when alerted to a prominent colleague's personal website, where he encouraged men to "grab their balls", emerge from the "femfog", and open their eyes to the "reality" of the oppression of men's rights. Sexism and racism are deeply embedded in many areas of the modern academy, including medieval studies, where the focus since its founding has been on chivalric ideals and cultural origins. To counteract these misguided notions, the Institute will recruit diverse participants.
---
[1] NCES, "Fast Facts: Race/ethnicity of college faculty," https://nces.ed.gov/fastfacts/display.asp?id=61
[2]https://www.thedp.com/article/2016/04/lgbtq-scholarship-versus-faculty#:~:text=According%20to%20Allen%2C%20preliminary%20data,within%20the%20underrepresented%20minority%20population
[3] https://daily.jstor.org/old-english-serious-image-problem/